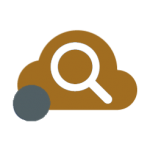 More and more companies are recognizing the value of adopting cloud computing. As changes in business processes, people and systems are required, it is vital that risks are identified and plans put in place to mitigate them. A cloud strategy backed by a cloud audit will help you recognize the compelling benefits of adopting cloud computing while managing any associated risk. A comprehensive cloud audit can provide you with the business insight that you need by helping to identify and communicate internal changes, external dependencies and help assess the impact of your new cloud model on your business.
The most recognized benefits of cloud computing include:
Added flexibility, allowing you to quickly scale to meet your changing business demands
Enhanced and quicker disaster recovery options
The removed need for often expensive capital expenditure
Automatic hardware and software updates, freeing IT resources to focus on differentiating your business
Improved collaboration across your organization
Provision of standardized IT processes at reduced costs
Improved document control and versioning
Increased security
Added competitiveness, allowing all sized businesses to compete on an even footing
Improved environmental performance
Our cloud audit service, conducted by our experienced team, will help allow you to identify how much you will benefit from adopting cloud computing and will highlight any identified points of concern.
Benefits of our cloud audit service:
As mentioned, risks are identified and plans are put in place to mitigate or manage them effectively.
You are reassured that the cloud infrastructure providers have acceptable procedures and security in place.
You will understand how authorization, identity, and access models integrate with your new proposed cloud computing model.
You understand how your data will be handled, secured, and backed up.