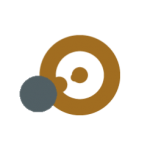 Enjoy a fast, responsive, and cost-effective remote IT support service to solve your IT issues quickly. In most situations, our skilled team of IT support engineers can diagnose and repair your technology problems remotely, saving time, reducing costs, and ensuring that you and your team can focus on your tasks at hand without a major disruption. By securely accessing your systems remotely, our team of friendly engineers will be able to investigate your issues as if they were sitting at your desk and implement a fix immediately.

Remote IT Support is perfect for activities such as:

Installing or upgrading software
Configuring network changes
Administering user accounts
Removing viruses
Resolving many common issues
Adding printer connections
etc.
Benefits of our Remote IT Support Service:
You don't have to wait for an engineer to visit your site to diagnose and fix your issues.
Your support costs are lower as issues can be resolved quickly and easily without the cost of travel.
You don't have to disrupt your day waiting for an engineer to arrive and fix your issues.
Our remote IT support team can support any and all your locations quickly and easily.