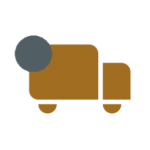 Our IT supply service makes your life easy when it comes to purchasing hardware, software and licenses. We are able to source everything on your behalf, saving you both time and money while providing you with a single point of contact for all of your IT supply needs. We work closely with you to make sure that you get the best products available on the market for your needs.
Benefits of our managed IT supply service
You get access to a knowledgeable, easily accessible, friendly team who work closely with you to support, advise and recommend the best ways for you to maximize your return on investment while focusing on your strategic objectives.
We can advise on product integration and help you deploy your IT internally.
We can pre-stage and configure your equipment for you before sending it to your site, allowing you to start working immediately.
You get easy access to hardware, software, and licensing from all major IT vendors.
As an independent entity, you can be sure that we are free from vested interests, we are technology neutral, and focus completely on meeting your business needs.
You benefit from having a trusted, single point of contact for all of your IT needs.
Our managed IT supply service is designed to deliver you complete peace of mind, total compliance, and real business advantage.