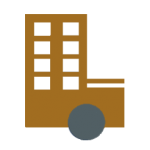 We can successfully work with businesses of all sizes, tailoring our IT services and solutions to meet your needs, both now and in the future. Our focus is to always provide the best possible service, irrespective of your business size.
Small and Medium Business IT Solutions
From a few to 500 users, you face challenges that we are perfectly placed to help you tackle with our small and medium business IT solutions. We work closely with a number of small and midsize customers, helping them with a range of IT Solutions. Those include, but are not limited to:
Outsourced onsite and managed help desk IT Support for your entire enterprise network.
Complete enterprise network monitoring.
Outsourced IT manager fulfillment.
Project help where we provide known expertise and knowledge, or where we can release your in-house IT Team to focus on higher-value work.
Highly available and highly secure collocation services.
Resilient backups to multiple secure locations, helping to ensure that you comply with industry or organizational policies.
Full disaster recovery options, ensuring that your business is never down.
Efficient LAN, WAN, and enterprise WiFi solutions.
Managed IT services
IT consultancy and project work take advantage of our skills and expertise for solutions that may be new to you and your team.
Private cloud strategy, migration, application hosting, and secure backups.
Data Center Co-location.
Upgraded LAN and WAN connectivity, as well as business WiFi solutions.
Streamlined unified communications.