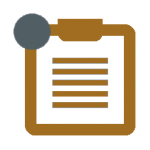 With the rapid change in the IT industry, a lot of the work that we do is project-based, delivering solutions that are designed to help you achieve your specific business goals. This is especially true given the recent drive to deliver IT services via the cloud. These potentially complex IT projects could pose a high risk to your business if they are not properly managed. Our team can work closely with you, from taking the time to properly understand the needs of your business, coming up with a solid plan and project scope, to taking you through the entire project life cycle to successful completion. We can provide either project that will manage your complete end-to-end IT solution, or we can act as an added assurance and provide expertise to complement your internal team.
Our IT project services cover activities such as:
Server migrations and server virtualization
Private and public cloud migrations, such as Microsoft Office 365
Unified communication integrations
Cloud backup and disaster recovery setup
Office and IT re-locations
IT procurement services [Hardware, Software, Licenses]
etc.
We have the skills, knowledge, and ability to help you manage your organization and deliver the best outcomes via our IT Project services.
Benefits of our IT project services
Enjoy improved operational capabilities and a better return on your investment following a thorough analysis and delivery of solid, proven, industry-leading technology.
Our experienced project managers use accepted industry guidelines to ensure that your IT project is delivered on time and on budget.
You are subsequently exposed to reduced risk and reduced costs.