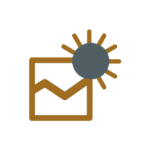 We understand the challenges that you face as a financial services business and we work closely with you to tackle those challenges, providing you with end-to-end IT Services from a single, fully capable partner. We can help you improve your operational efficiency and effectiveness, reduce risk, increase compliance and security and enhance your customer acquisition and loyalty strategies, giving you the IT solution that you need to remain agile and flexible enough to respond to new challenges.
Financial Services IT Support
We are well-positioned to provide you with effective managed IT support services for your financial services business. With our operations center, we can provide coverage, networking monitoring, help desk support, and onsite support.
Networking monitoring for financial services
As you look to attract new customers and retain existing ones, it is vital that you and your team have a reliable IT infrastructure that you can depend on to deliver the outstanding service that your customers demand. One way of helping to ensure that your infrastructure is available when you need it is to have a team of highly experienced professionals with the right tools, monitoring every element of your network. They can then highlight any problems quickly and ensure that action is taken before any issues become business affecting.
Help-desk IT support for your financial services business
Our knowledgeable and experienced team of IT Support engineers is available to ensure that you and your team are in safe hands when issues arise with your systems and applications. We respond quickly using accepted industry processes to provide you with the service and technical excellence that you need and expect, letting you concentrate on what is most important to your business.
Financial Services Data Storage Solutions
Being a financial services organization, you know that data is your lifeblood. As you continue to generate more and more data, it is imperative that you introduce an effective data storage strategy that allows you to meet your challenges, while catering to the varying needs of your stakeholders. You know that your data needs to be secure and be accessible. It is also important that your data storage solution can effortlessly scale, be managed easily, and provide you with the capacity and performance that you need to meet your business needs for improved customer service and your stringent compliance demands, all while driving efficiency and reducing your costs.
Financial Services Cloud Computing
The adoption of cloud computing can provide your financial services business with the flexibility and agility that you need, while at the same time ensuring that you are secure and compliant. Our highly available and highly secure cloud infrastructure, backed up by our support team is the perfect platform to run your business-critical applications and store your business-critical data.
Financial Services Data Center Solutions
Financial services businesses such as yours have to manage a wide array of mission-critical applications, while also ensuring that you are meeting ever-tightening regulatory requirements. We can provide you with access to our highly secure, highly available data center and backed up by our advanced security management systems.
Financial Services IT Security Solutions
With the cost of any loss of highly sensitive customer information being so high, bringing about a potential loss of confidence in your organization and huge damage to your reputation, it is imperative that you develop up-to-date, organization-wide processes, procedures, and solutions to detect and mitigate threats. With increased regulation, a massive increase in the amount of information that you collect, and demand for digital interaction with your customers increasing exponentially, it is becoming harder to strike the balance of keeping your critical data safe, while still providing the access that you need to get the job done.
Financial Services Networking Solutions
Having an agile, scalable and responsive network infrastructure helps ensure that your users can access your key applications and critical data securely, wherever they are. We have a great deal of experience developing network infrastructure for financial services businesses such as yours, creating private wide area networks, providing local area networks, internet access, and WiFi. By creating an optimal, future-proofed network for your financial services business now, you will be able to concentrate on improving your operational effectiveness, knowing that you have a secure, compliant platform on which to grow your customer base.
Financial Services IT Supply Service
In the financial services sector, it is vital that you have a trusted partner who you use to look after the complete life-cycle for your technology, including hardware, software, and licenses. We work closely with you to build a technology supply model that adds value to your operations, saving you time and money while providing you with a single point of contact for all of your technology needs.