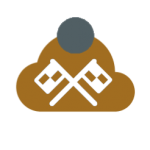 We recognize the value of working with an agreed cloud strategy and are committed to helping you take advantage of the benefits of cloud computing. Adopting cloud services can pave the way for significant cost savings, optimized business processes, and improved controls for your business. Moving to the cloud brings about new and unique challenges based on the complexities of existing IT investments. Many of these issues can only be resolved through the production of a holistic, joined-up, and enterprise-wide cloud strategy created by an experienced team of engineers with a track record of helping many organizations adopt and benefit from cloud computing.
Our cloud strategy will build on our cloud audit service and will provide you with:
A summary of your existing infrastructure
A definition of your business goals
A capacity analysis, with a view to your future needs
Tools for internal consensus building
Advice on key technology decisions, such as public, private, or hybrid cloud decisions
Costed migration and roll-out plans
We can help you migrate to a cloud model by determining your particular needs and providing you with a solid cloud strategy that will allow you to make the most of your cloud opportunity.
Benefits of our cloud strategy service:
You get a comprehensive business case for investment in cloud technology.
A clear vision is provided, describing how you will be able to fully take advantage of cloud technology, which will help you define how your processes would have to adapt.
You get a comprehensive plan from a knowledgeable team that has the experience to translate strategy into action.