Not For profit and Charity IT Services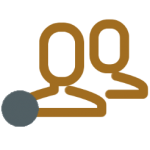 While IT provision and IT support are essential for effective operations, many organizations are faced with the fact that IT itself is not a core business function. Over the years, experience has taught us that this is particularly the case with charities, voluntary organizations, and others in the third sector'. With a number of well-known and some lesser-known not for profits and charities as customers, we understand the importance of being able to deliver highly available, highly secure IT services to them. You could also benefit from our range of reliable, professional, and secure IT services in order to drive value for your organization and stakeholders by lowering your costs, increasing your efficiency and flexibility, while maximizing your return on your IT investment. You can then focus on doing what you do best, delivering services, and supporting your chosen cause.
Some of our particularly valuable initiatives and benefits for charities include:
Migration into the Cloud
Business process improvements and workflow management
Integrated software solutions
Professional and reliable end-to-end IT services
Consistent service delivery to remote/flexible workers
Access to our directly employed knowledgeable engineering team
Complete IT support and 24/7 network monitoring
Cloud backup and disaster recovery solutions for reduced risk
All of the above will give you greater peace of mind and will allow you to focus on fundraising and effective service delivery.