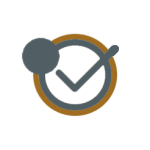 Many of your IT problems can be identified and rectified at an early stage by our proactive IT support engineers. Our team will work closely with you to maximize the uptime of your systems, manage your updates, administer your service packs and carry out essential tasks, among other activities. Effective proactive IT support will help ensure that you have exceptional up-time, with issues identified at an early stage and areas of concern dealt with before they become business affecting. We can begin by looking at your event logs of your servers and backup systems, ensuring that your antivirus is kept current and that your security protocols are always up to date. In addition, you enjoy the consistency that comes from having a familiar face who understands both your technology and your business. Our proactive IT support engineer will be there to help you manage your IT assets and offer you expert advice and guidance on your IT strategy going forward.

Benefits of our proactive IT support service:
Your technology is kept up to date, which means that you experience impeccable up times and your employees will spend less time contacting support and more time performing their work.
That means that your team remains productive, enjoying the faster performance and fewer issues.
You get valuable feedback and advice from our knowledgeable proactive IT support engineers who knows industry best practice, gets exposed to a multitude of businesses such as yours and who understands how you can get the most out of your technology investment.
You know that you have a single point of contact who always has your best interests in mind who has an incentive to reduce the amount of reactive support that you need.
You can enjoy the benefits of building a solid relationship with an end-to-end service provider who can provide you with the technology platform that you need to excel.