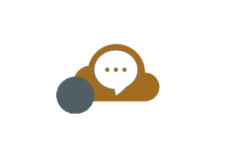 Our SIP trunks connect you to the outside world via your internet connection, providing you with a more flexible, lower cost, and more resilient service for your voice calls. SIP Trunking is a standards-based replacement for traditional telephony solutions, such as ISDN. SIP provides you with a direct connection between your organization and our network that works seamlessly with each of the leading IP PBX brands.
Benefits of SIP trunking for your business voice connectivity:
Benefit from the significantly lower call and trunk rental costs.
If you have multiple sites, you benefit from free internal calls across all sites.
Get superb number flexibility with the ability to take your business numbers with you without having to pay for call forwarding.
With the right connectivity in place, numbers and SIP trunks can be set up quickly, without the need to wait for weeks for service.
Enjoy a rationalized and optimized setup that helps simplify your communications. Having a single IP-based network makes sense, rather than having to have two separate networks, one for telephony and one for data.
Scale the service up or down quickly and easily to meet your needs at any particular time.